K-Line Ag MaxxRipper®: The Answer to your Soil Compaction Issues!
By K-Line Ag
Soil Compaction Issues? Sorted!
After years of no-till conservation practices, a need for deep tillage equipment has arisen. Manufactured for breaking hard pans and deep tillage applications, the K-Line Ag MaxxRipper® loosens up tough, compact soil to prepare it for planting.
Built tough to withstand harsh conditions, it can break up compacted soils to a depth of 600mm (23″). Where soil compaction is encountered, the K-Line Ag MaxxRipper® is your answer for:
Superior root structure
Greater nutrient uptake
Better moisture availability
Healthier plant development
Higher yields
---
How It Works: Benefits of Deep Ripping
How the K-Line Ag MaxxRipper® System Works: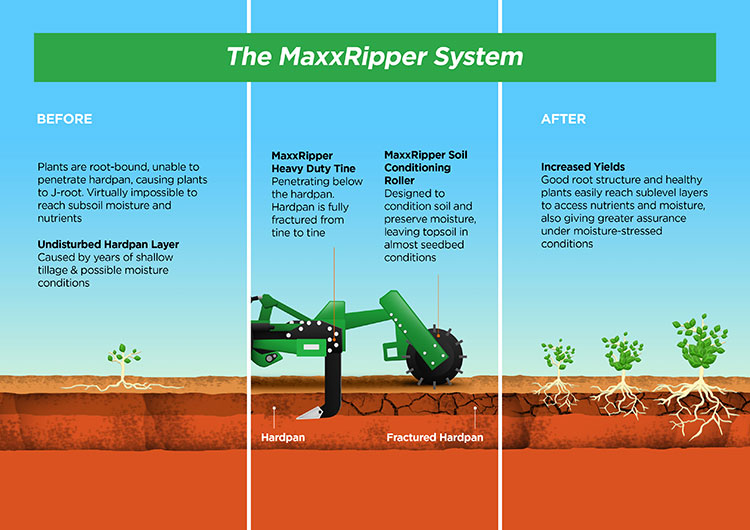 Soil Compaction Issues, Before Deep Ripping: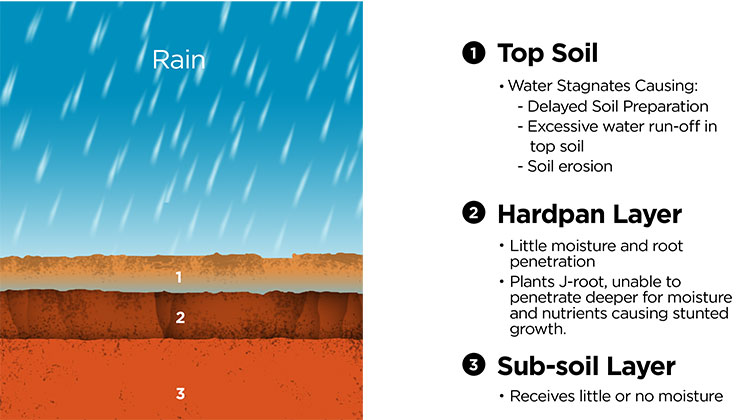 Soil Structure After Deep Ripping: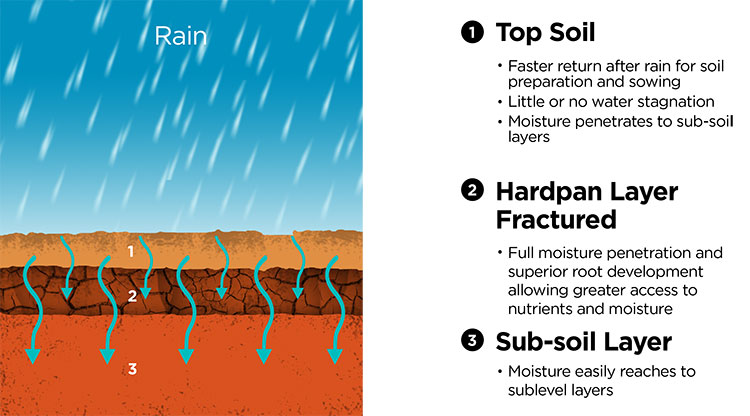 ---
Watch Videos of the MaxxRipper® In Action
This video explains the features of the K-Line Ag MaxxRipper® and the benefits of introducing it into your farming operation.
Case Study: Soil Solutions & Deep Tillage Equipment at Young NSW

Case Study: Soil Compaction Solutions & Deep Tillage Equipment – David McMillan, Young NSW
Getting your soil right is one of the most important tasks for any farmer, and 'plough pans' of compacted, dry soil are regularly encountered across the often drought-stricken Australian continent.
David McMillan knows this all too well. McMillan's property in Young, New South Wales is a mixed operation with stud cattle and lambs, as well as various grain crops. Dry, compacted soil affected by decades of ploughing and planting needs to be carefully worked to allow moisture back in, which in turn allows roots to grow deeper.
View footage of K-Line Ag products running on McMillan's farm, and follow the prompts to read the full case study at this link: McMillan Case Study
---
The Proof is in The Pudding
MaxxRipper® Trial Results
At K-Line Ag, we're constantly trialling and testing our products, and we're accumulating indisputable evidence of the benefits of strategic deep ripping. Keep an eye on our eNews and social media channels for more trial result updates as they become available!