The Ag Survey Results and The Winners Are…
By K-Line Ag
Wow!
What an amazing response from our Agricultural Survey we ran in July/August 2018! 663 people responded, an amazing round-up of responses, with insights from every part of Australia.
We thought you might like to see what others are saying, so we've put together a quick info-graphic with some of the statistics we pulled from the survey, which you can view below. But first, we're sure you all want to know who were the three lucky winners of the Driza-Bone Draw!
And the winners are…
To announce the winners, we've put together a funny little video just for kicks!
So what did others say?
And now for the stats! Weed resistance, drought, rain, tractor types, most used on-farm implement, irrigation and deep-ripping were just some of the questions asked.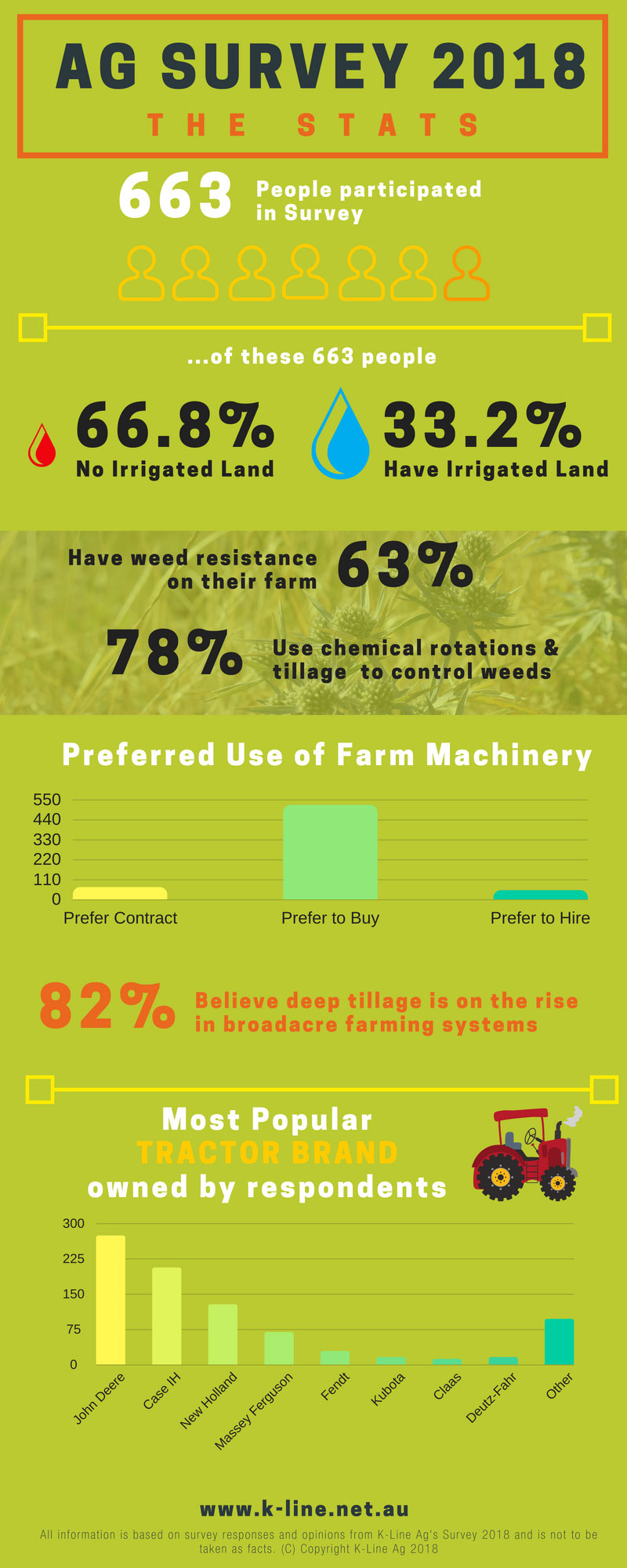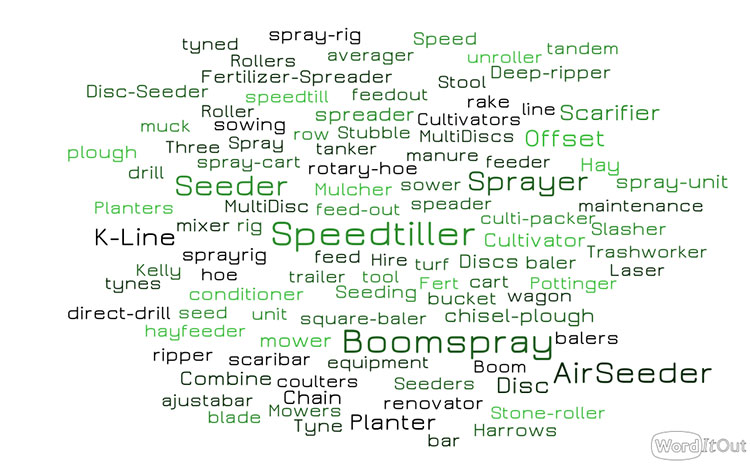 Some happy customer feedback
We also asked for reviews from existing customers and we were blown away by the kind words we received, so we decided to share a few of the happy customer responses.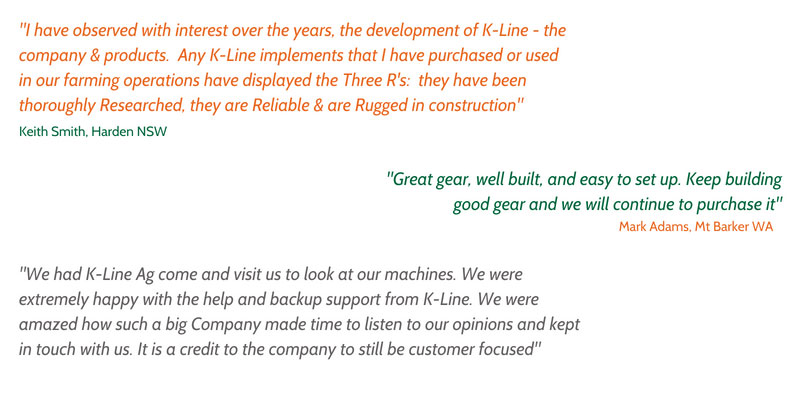 (Video won't play? The 3 Winners of the Driza-Bone Coat Draw were Andrew Hermiston, Darren Curry, Stuart Buller)